Rapture hair extensions can last between 6–9 months if looked after with the correct aftercare.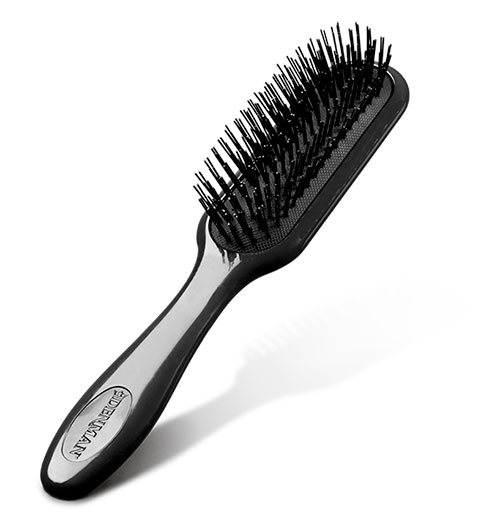 Full aftercare advice will be discussed with your hair extensionist at your appointment. However please find below some helpful tips;
Wait 24 to 48 hours before washing or chemically treating the hair after fitting.
Always use your Rapture extension brush, start by brushing the ends in a downwards motion, working your way to the scalp.
Brush your hair before every wash to keep the hair from matting.
Use Rapture Shampoo to ensure that your hair remains in salon condition.
Use Rapture Conditioning Cream on mid-lengths to ends of your hair, avoiding the adhesive strips.
Tie your hair up on a ponytail when swimming, sunbathing, exercising or sleeping.
Avoid contact with sun creams/lotions, self-tan products, chlorine and sea water.
When styling the hair, avoid temperatures of over 180 degrees centigrade and minimise the use of heated tools where possible.
Always return to your authorised Rapture stylist for regular 4 - 6-week maintenance.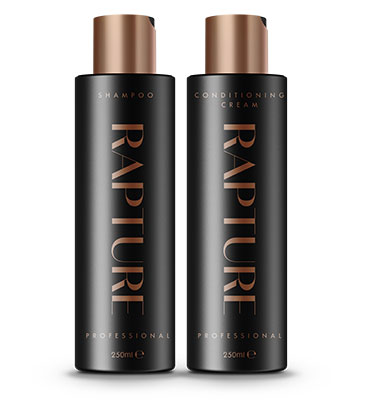 The consultation, selection and application and aftercare of hair extensions is the responsibility of the salon providing the service and are therefore outside of the control of Rapture and Banbury Postiche who cannot be held liable for any services or advice given by the salon.
Any advice given by the salon about aftercare and the use of hair products is outside of our control and falls within the jurisdiction of the salon/client contract and is thus the absolute responsibility of the salon.
Banbury Postiche Liability will always be limited to the value of goods supplied as all other services and products are outside of our control.
Rapture hair extensions are exclusively provided to a network of professionally qualified salons, if you are unsure whether you are being offered a genuine Rapture product then please do not hesitate to contact us on 01295 757410 and we will be able to verify whether the salon or stylist are a Rapture approved stockist.