Although we know that Rapture is quick and easy to use, we offer a full days training that has been developed by Hairdressers, for Hairdressers to ensure that you get the most out of Rapture Hair Extensions in the salon.
In your session you will cover: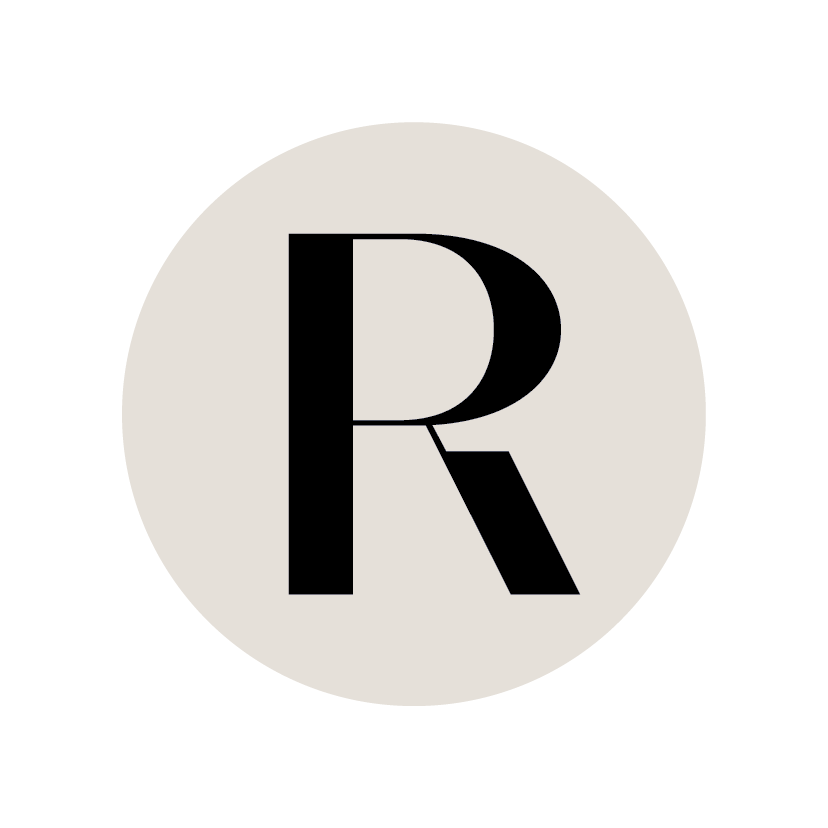 How to carry out an Extensions Consultation to ensure client suitability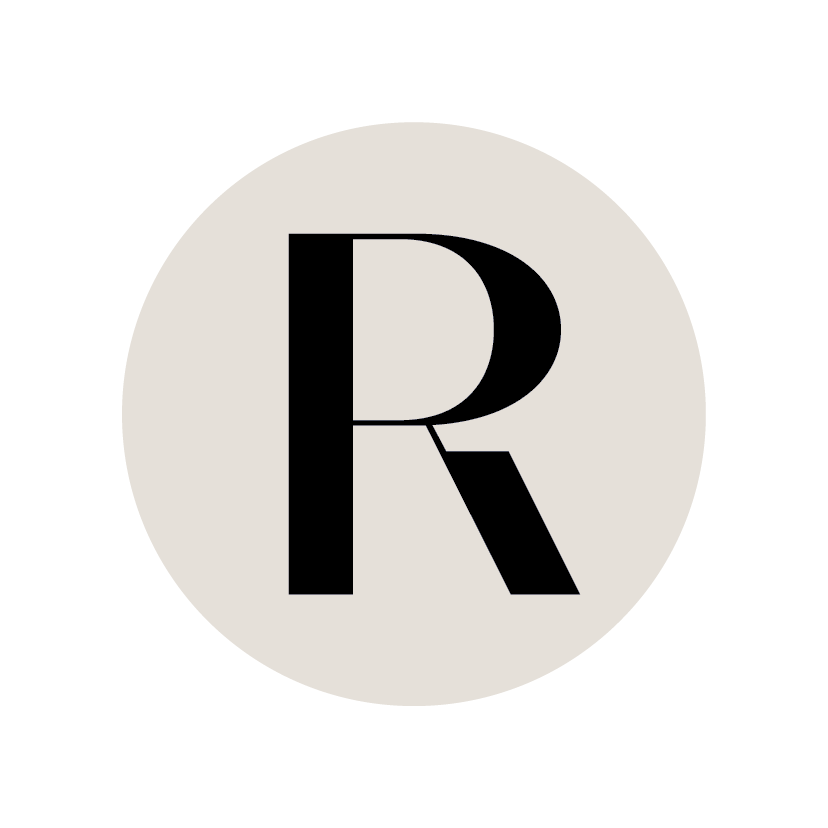 How to apply Rapture Hair Extensions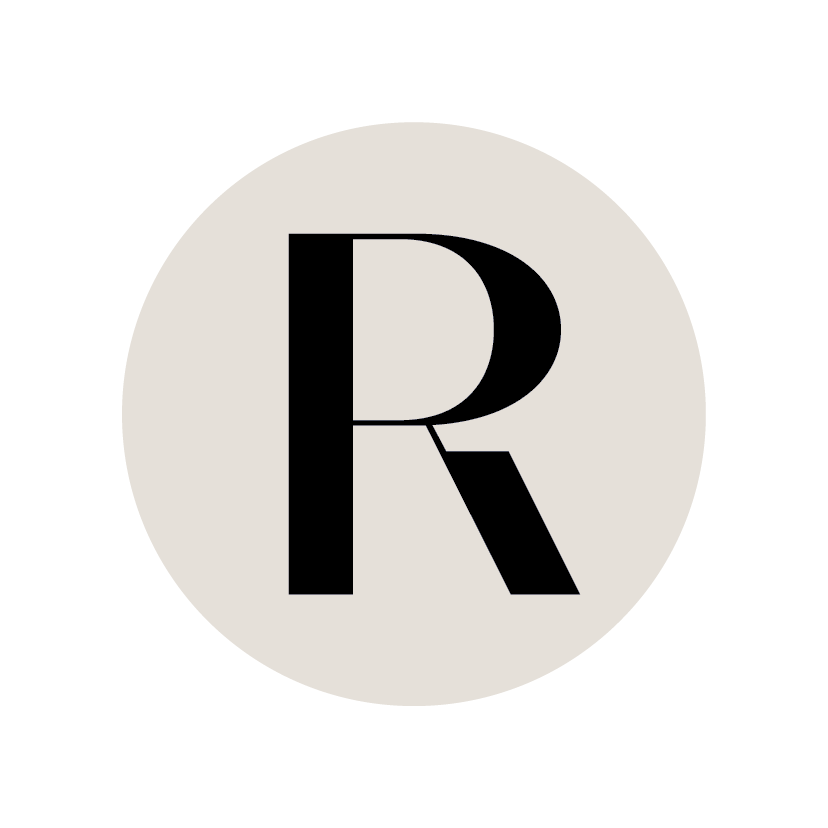 How to style, blend and cut Rapture Hair Extensions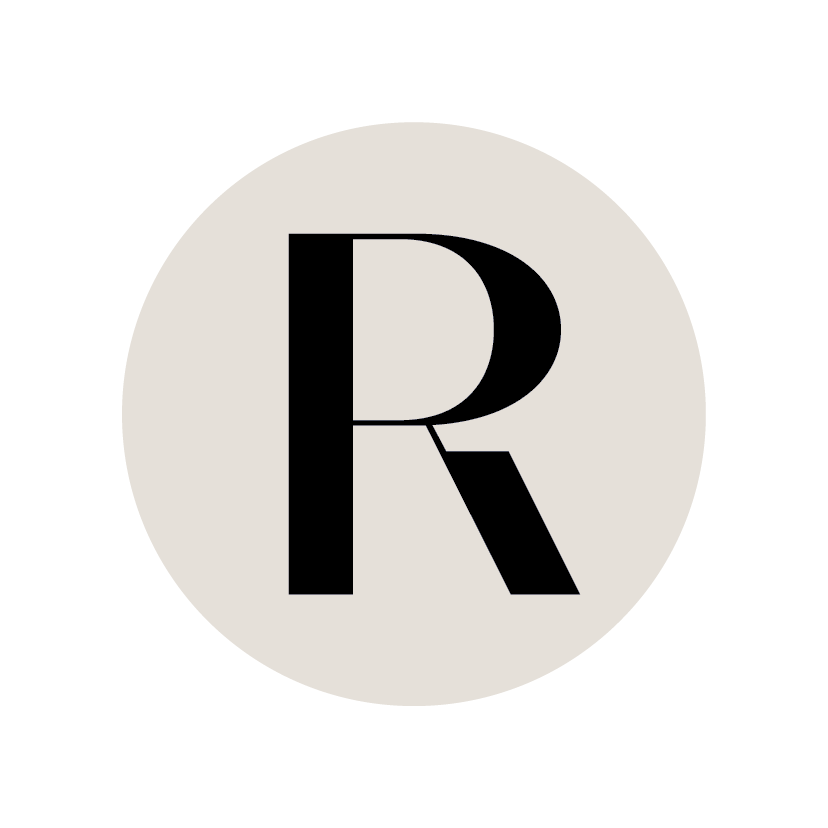 How to remove Rapture Hair Extensions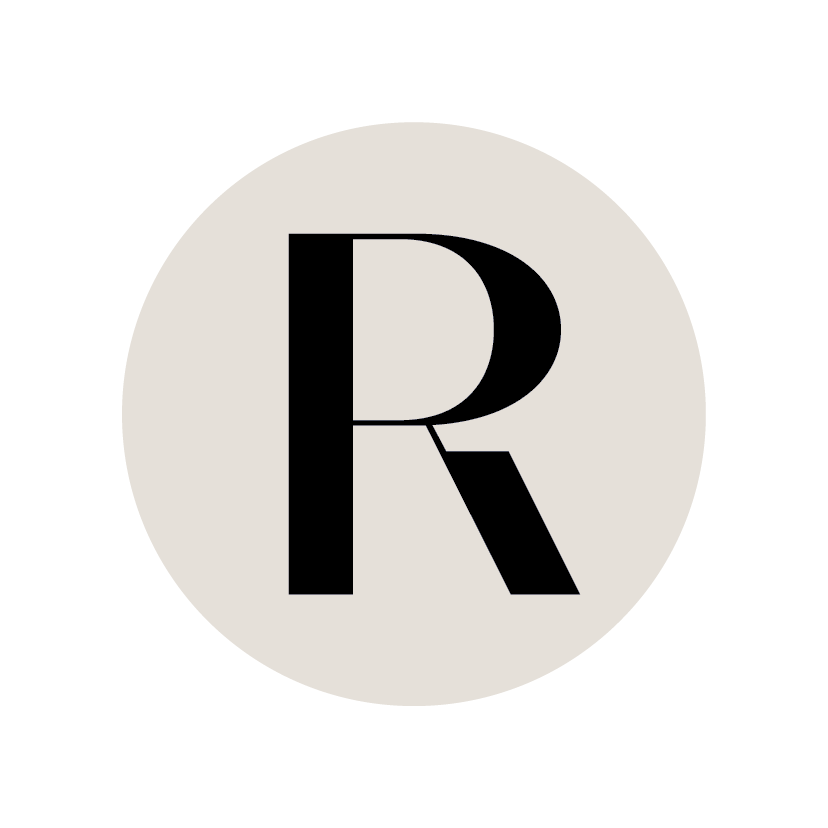 How to re-apply Rapture Hair Extensions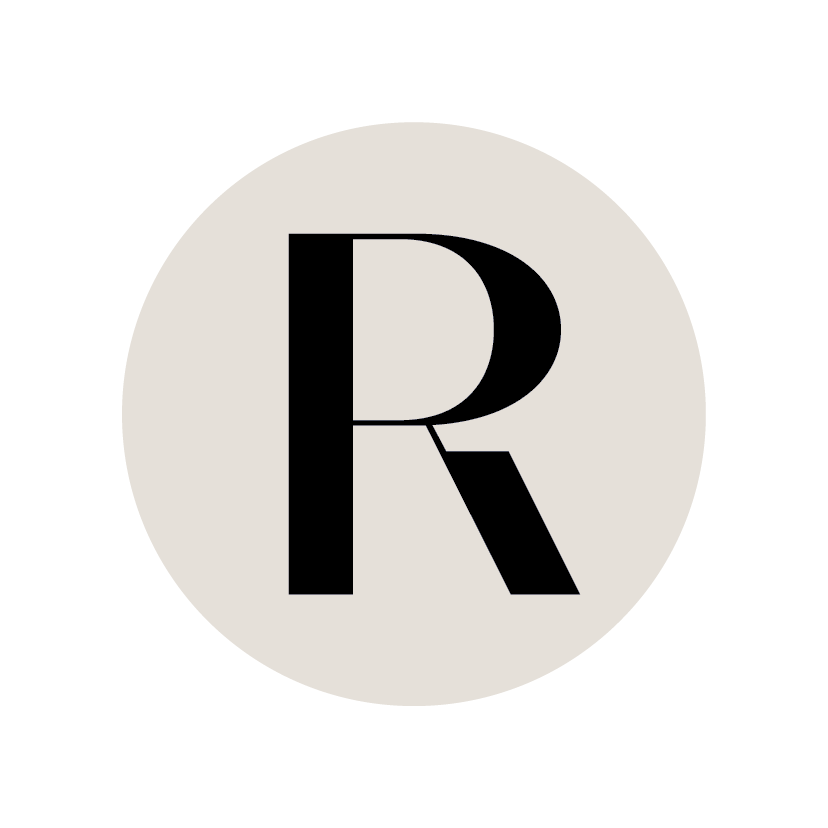 Aftercare for the client and the Salon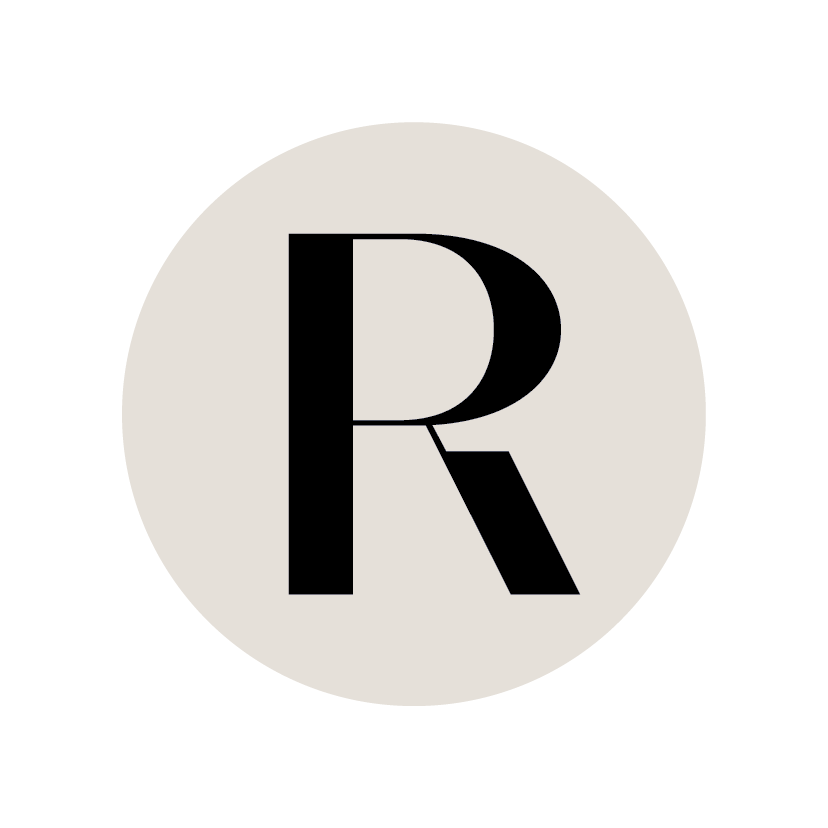 How to price your Rapture Hair Extensions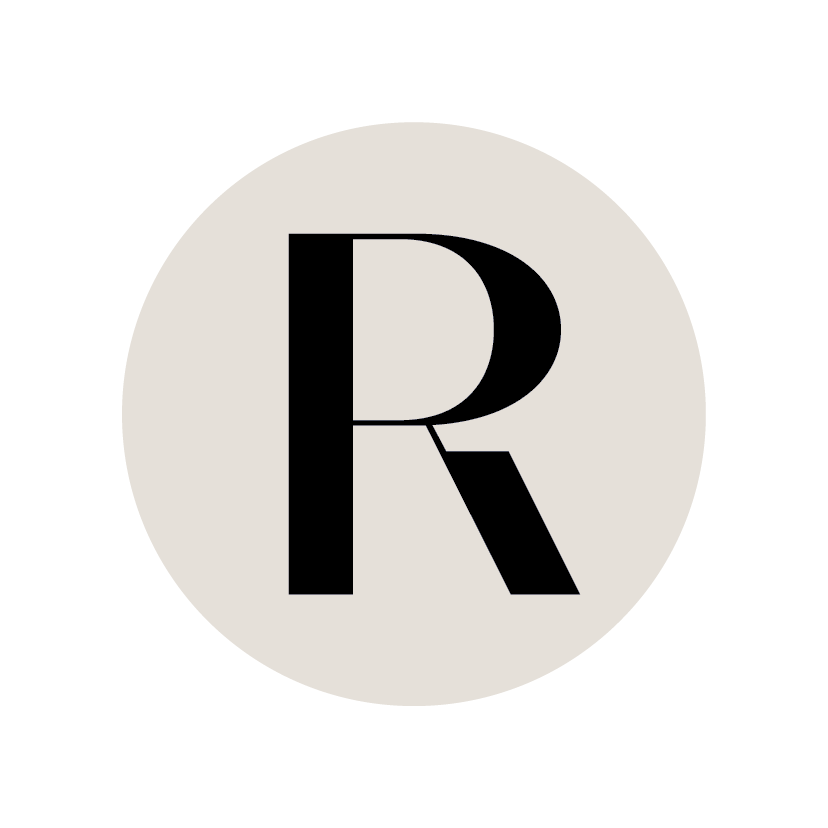 All about Rapture, the hair, the bond, the aftercare, the opportunities
Rapture Training Essentials Kit
£399.00*
Includes 4 packs of 25cm hair extensions, a Rapture shade ring as well as the official shampoos and conditioners and complimentary one day training for one member of staff.
*includes VAT.
Rapture is so easy to use.
Follow these 3 easy steps and that is all there is to it!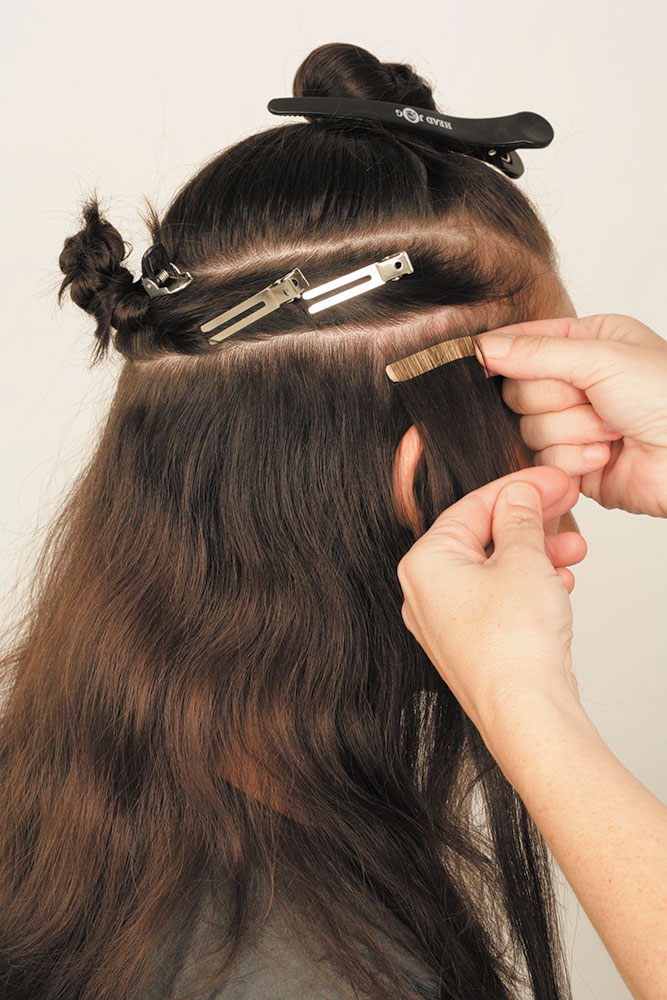 Step One
Select where you are going to be placing your Rapture Hair Extensions and section the hair to allow application.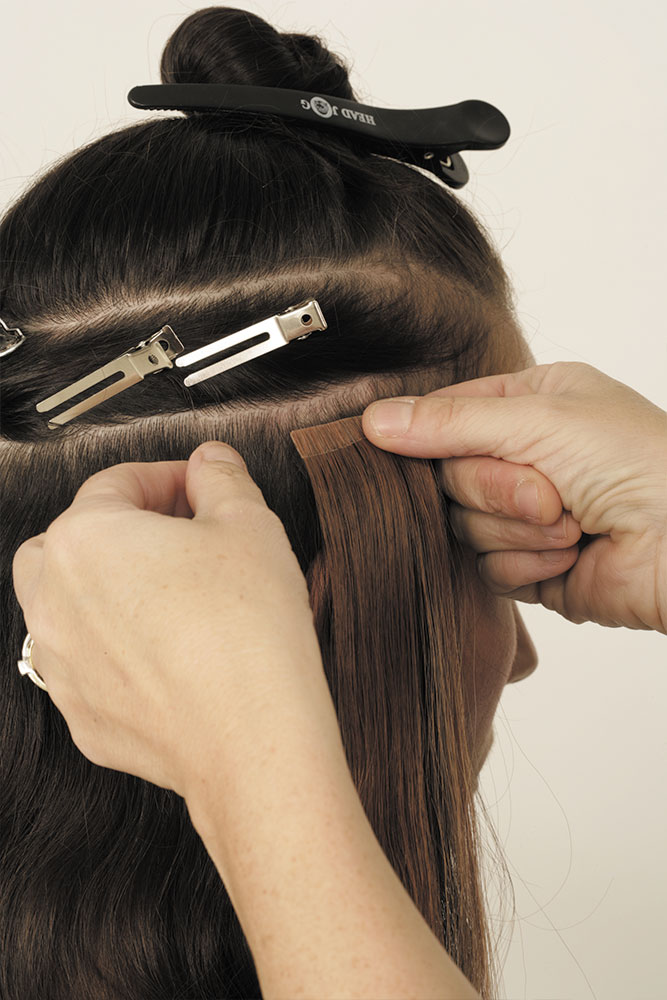 Step Two
Take a fine section of hair the same width as a Rapture strip and no more dense that the strip, place the Rapture extension beneath this section approximately 2mm from the scalp, gently drop the section down onto the strip, working with the natural fall of the hair and smooth onto the strip using your tail comb.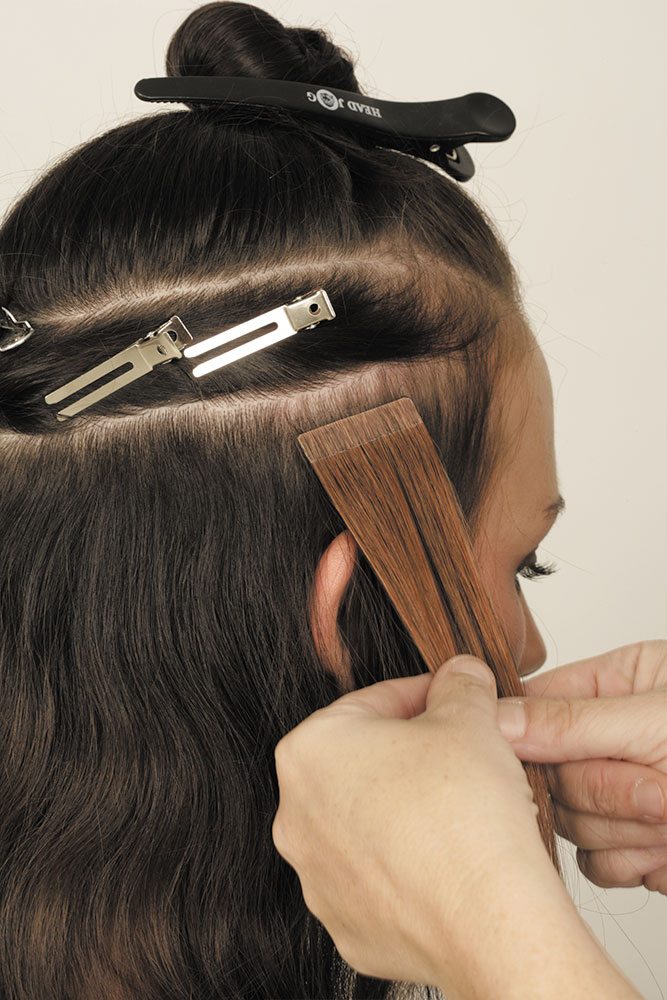 Step Three
Take a second Rapture Strip and position it exactly over the hair and strip, to form a "sandwich", squeeze firmly all the way around the strip to remove air and to activate the bonding, and it really is as easy as 1 , 2, 3!
Promoting Rapture Hair Extensions just couldn't be easier.
Bringing out the expert stylist in you.
The one-day course we provide, developed by celebrity stylists and renowned hair loss specialist, will provide you with the skills and know how you need to deliver a premium and profitable extension service. To meet popular demand, we offer training at our Head Offices in Oxfordshire as well as hubs throughout the UK. Alternatively, we can come directly to your salon.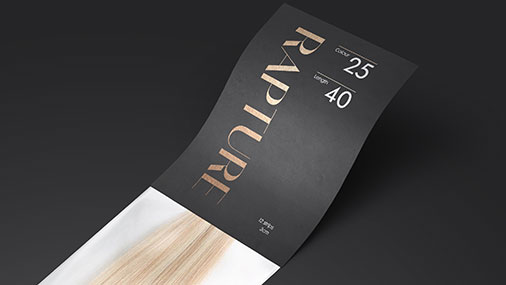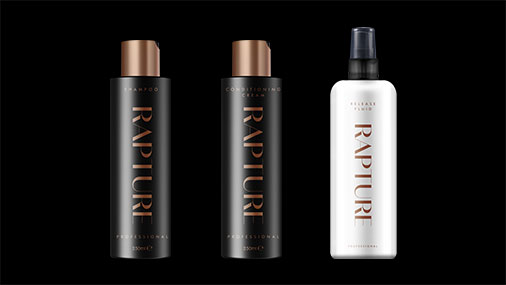 Like What You See?
For more information about Rapture Hair Extensions or to reserve a place on our next training programme please call the Team on 01295 757 410.