Rapture Hair Extensions Step by Step
Find out why Rapture Hair extensions are the only choice for serious hairdressers.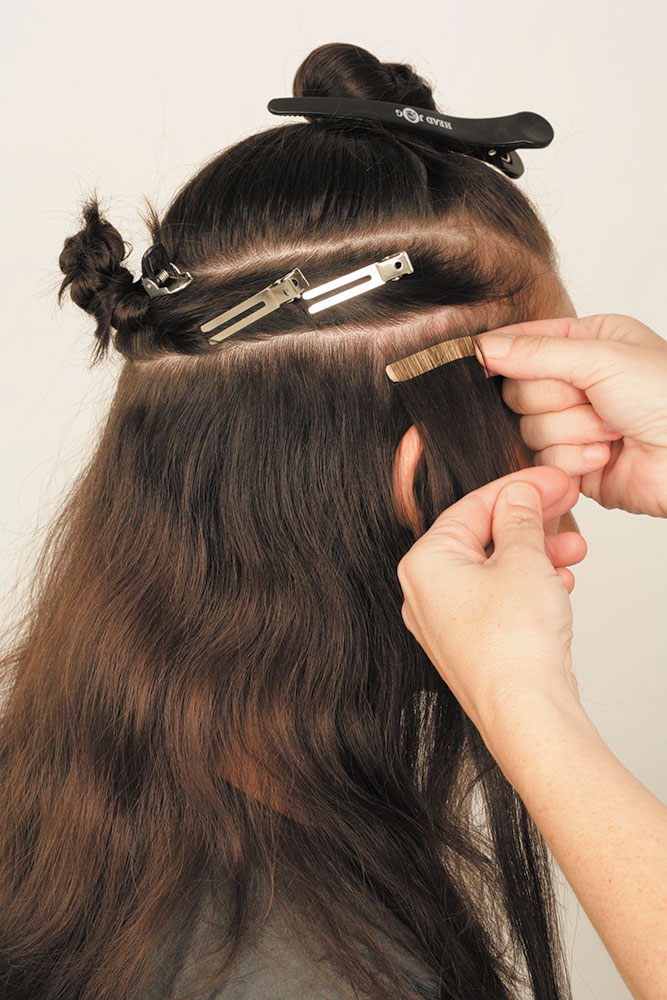 Step 1
Select where you are going to be placing your Rapture Hair Extensions and section the hair to allow application.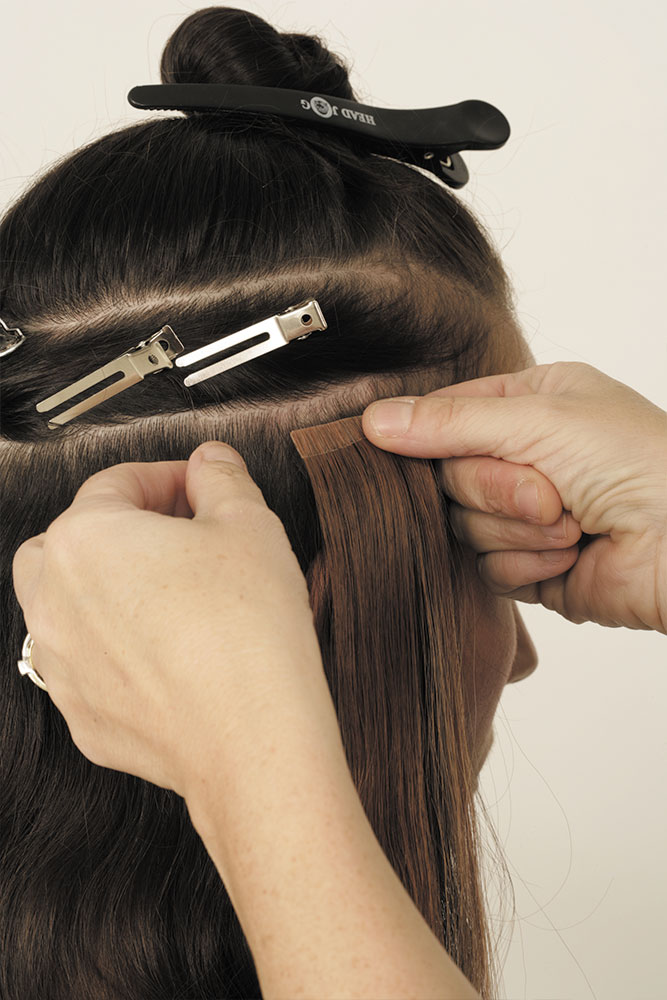 Step 2
Take a fine section of hair the same width as a Rapture strip and no more dense that the strip, place the Rapture extension beneath this section approximately 2mm from the scalp, gently drop the section down onto the strip, working with the natural fall of the hair and smooth onto the strip using your tail comb.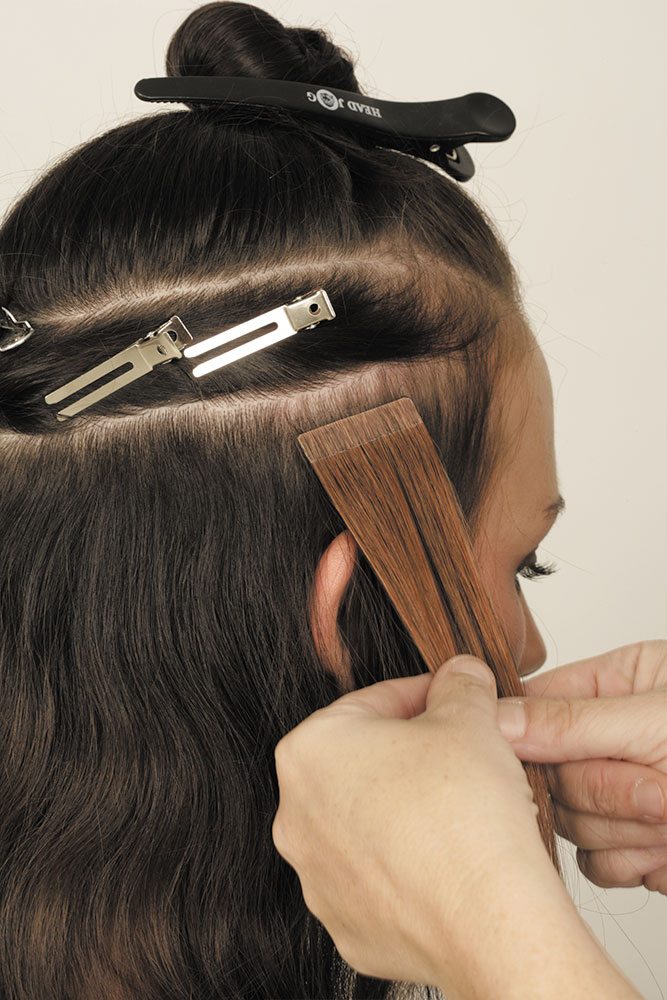 Step 3
Take a second Rapture Strip and position it exactly over the hair and strip, to form a "sandwich", squeeze firmly all the way around the strip to remove air and to activate the bonding, and it really is as easy as 1 , 2, 3!