The System
The combination of 22 natural hair shades, 10 melt shades and vibrant's 8 fun colours provides a versatile palette of creative opportunity.
Rapture Hair Extensions offer a world of versatility and creativity with something to suit every client and every budget. Choose from 22 Rapture original hair shades in 100% human remy hair, 10 melts colours and 8 of the most desirable funky colours in our heat resistant fibre. Think volume, style, colour and length, easily created with Rapture hair extensions, the only limits are your imagination and creativity.
Our 100% Human Hair extensions are all root point correct and cuticle intact and all are made from remy hair offering the ultimate in quality and versatility, our supply chain has been in place for a long time and all sources are ethical and traceable.
We offer 3 lengths of human hair, 25cm, 40cm and 50cm in our Rapture originals. Melts are available in 25cm and 40cm and Vibrants in 40cm.
Rapture hair extensions are at the leading edge of hair extension technology, the secret to Rapture is the fine yet strong and durable application strip, this makes the extensions virtually undetectable, light and easy to wear, working in harmony with the clients own hair, your clients will forget that they are wearing them.
Rapture hair extensions will last between 6 – 8 weeks, when a salon visit will carry out a quick and easy removal, re-application and styling and your hair will look just as fantastic as it did on the first application. The quality of the Rapture hair means that the extensions can be re-used for between 3 – 9 months depending on aftercare and maintenance.
Each pack of Rapture Hair Extensions contains 12 x 3cm wide extensions with between 4 – 5 packs being required for a full head application.
Rapture is so easy to use.
Follow these 3 easy steps... and that's all there is to it! Watch the full video below.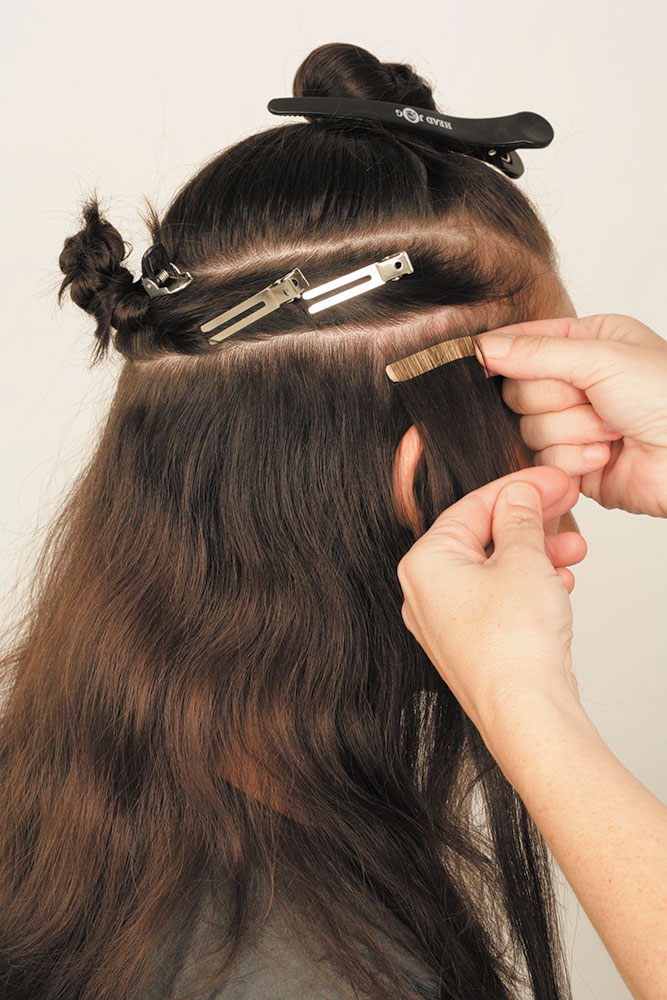 Step 1
Select where you are going to be placing your Rapture Hair Extensions and section the hair to allow application.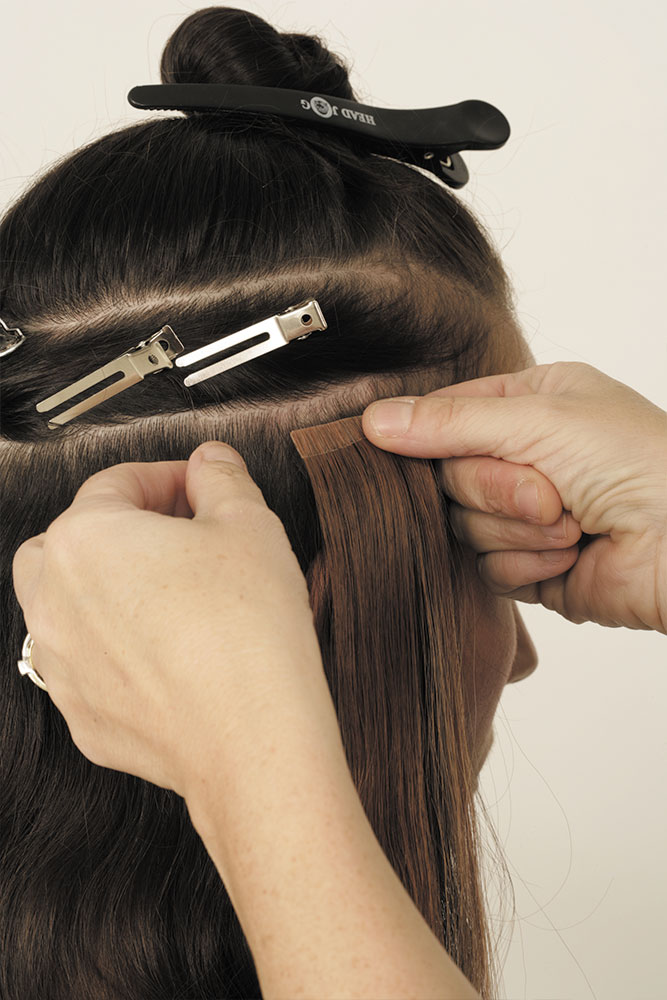 Step 2
Take a fine section of hair the same width as a Rapture strip and no more dense that the strip, place the Rapture extension beneath this section approximately 2mm from the scalp, gently drop the section down onto the strip, working with the natural fall of the hair and smooth onto the strip using your tail comb.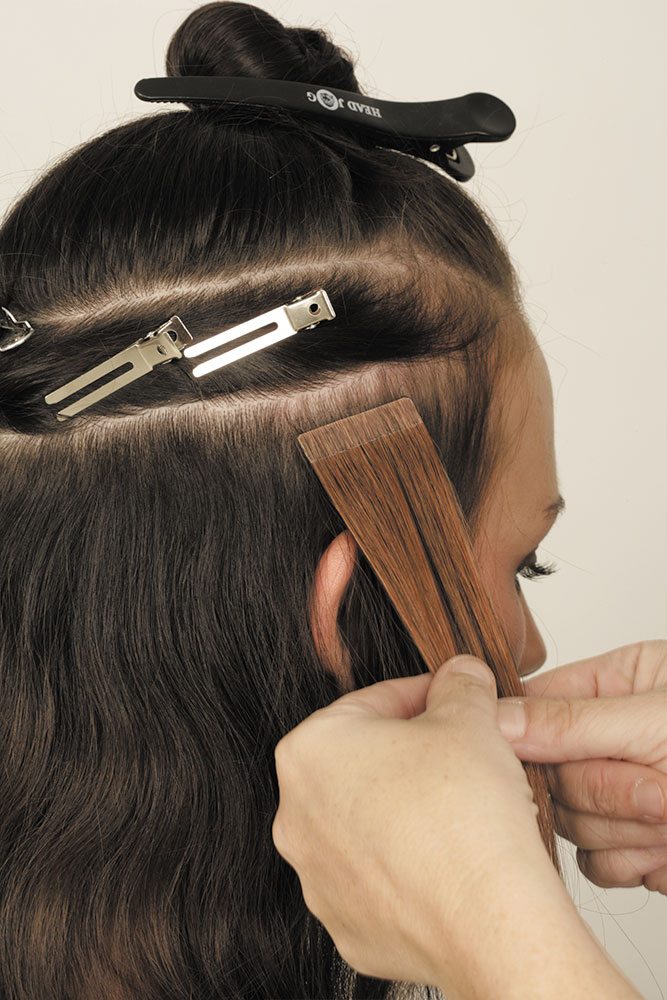 Step 3
Take a second Rapture Strip and position it exactly over the hair and strip, to form a "sandwich", squeeze firmly all the way around the strip to remove air and to activate the bonding, and it really is as easy as 1 , 2, 3!